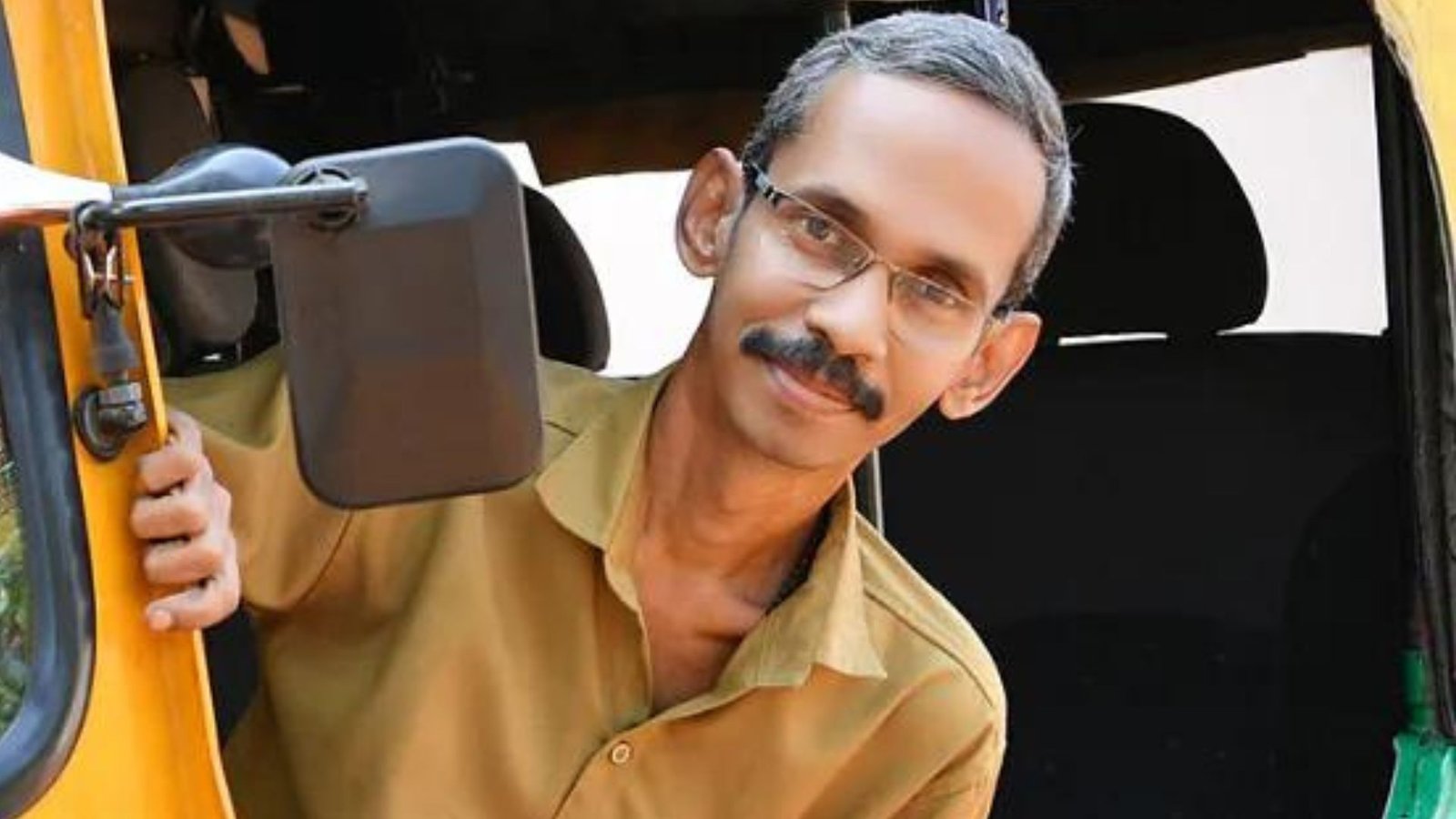 Sreekanth's 'Hello Buddy' auto – your new best friend on the road!
If you had travelled around Aluva, you might have probably noticed the 'Hello Buddy' auto, which you might recognize from the giant smiley face sticker on the front of its roof. The friendly driver, who went by the name Sreekanth Naik, had been working hard to improve his passengers' experience with his newly revamped auto, which had gained a number of new features since it was last seen on the streets of Aluva!
What is 'Hello Buddy'?
'Hello Buddy' was an innovative initiative that offers passengers a range of services, including free Wi-Fi, phone charging facilities and newspapers in English, Malayalam and Tamil. The initiative was founded by Sreekanth who spends most of his time sitting next to his vehicle at Karothukuzhi Hospital in Aluva.
What made it different from other autos?
While many autos in Kerala have a signboard with destinations written out for passengers, Sreekanth had taken it a step further by providing passengers with phone charging facilities, free Wi-Fi, reverse cameras and even newspapers in English, Malayalam and Tamil. This was what set him apart from other autos. He' was always there with a smile and an offer of assistance to make your journey enjoyable. He also offered water bottles to those who needed it most.
How can we access it?
If you were looking for a ride in Aluva or Karothukuzhi, you didn't have to look further than Sreekanth Naikand his 'Hello Buddy'. With free Wi-Fi and USB charging facilities, it would be rude not to jump aboard. In addition to that, there were newspapers in three languages for your reading pleasure – English, Malayalam and Tamil – making it a perfect place for those long commutes home.
Schedule an appointment
If you lived in Aluva and were looking for a safe, convenient, economical and comfortable mode of public transportation, then Sreekanth's auto was just what you need. You could have stopped by Aluva Karothukuzhi Hospital to see his operations for yourself to schedule an appointment.
Impact of Hello Buddy Auto
Studies show that a driver's stress levels increase when looking for parking, waiting for traffic lights to turn green and dealing with other traffic issues. Hello Buddy has been a one-stop solution to these problems. Passengers were able to charge their phones, watch TV, read newspapers and access Wi-Fi while they travelled in the auto.
The complete package inside
The Hello Buddy Auto provided users with a phone charging facility, free Wi-Fi, reverse cameras and even newspapers in English, Malayalam and Tamil. A variety of snacks and drinks were also found inside. The Hello Buddy Auto was available 24/7 for use by everyone who needs an extra hand. Sreekanth Naik provided anyone in need of his service with a day's worth of happiness for a day's hard work.
The Mishap That Transformed Everything
After earning his ITI degree, Sreekanth was searching for employment. However, one day when he was returning home, he lost control of his scooter and fell to the ground. "Had it not been for some of the painkillers I used, which caused 'ankylosing spondylitis,' a condition that causes chronic inflammation of the spine and legs, I would have healed from that injury. I am now 60% paralysed," Sreekanth used to say.
The the generous person used to say, "I also provide free trips in my car to cancer and dialysis patients.
Sreekanth who, incidentally, used to provide the Aluva general hospital Rs. 5000 from his monthly income for patients who couldn't afford treatment.
The untimely demise of the beloved auto driver
It was a huge shock to his friends and well-wishers the death, a few years back, of this ever smiling and bighearted guy. But, they still nourish fond memories of this man who always there when they needed him.