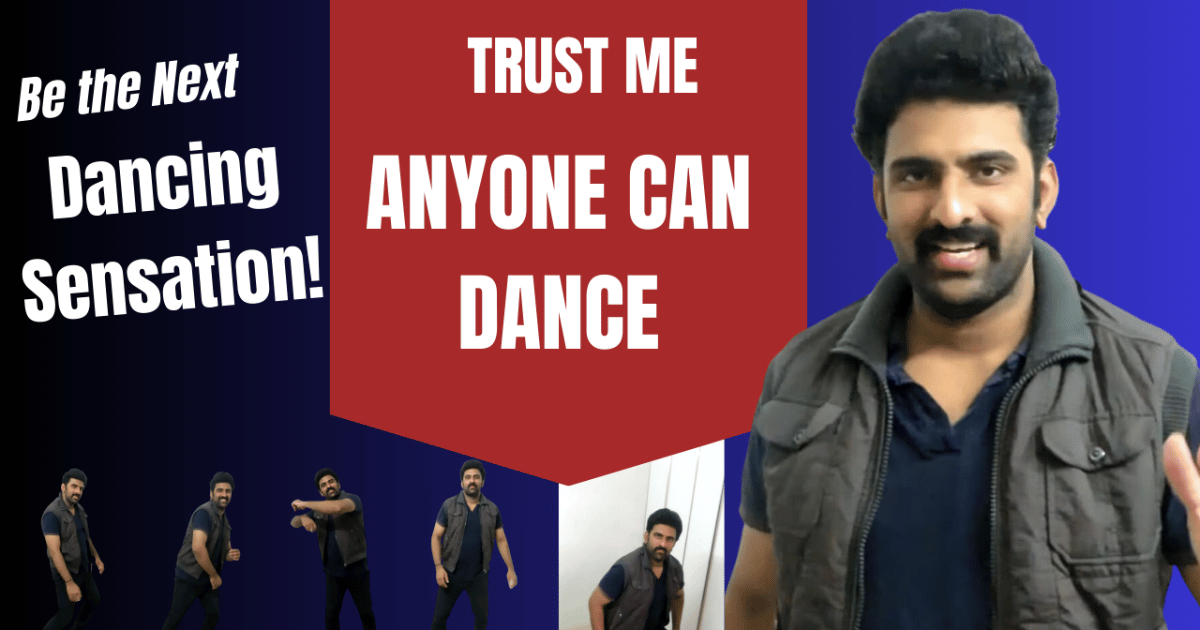 Anyone Can Dance: Trust Me! Join Us for a 5-Day Dance Journey

Are you ready to start your day with a beat and burst of energy? Don't look any further! We are excited to offer a one-of-a-kind 5-day dance programme that will not only get you moving but also teach you about all the great things dance can do for you. This programme has everything you need to learn about the amazing world of dance, from busting myths to improving your memory to getting over your fears to feeling better about your own self-confidence.

Your Mornings Need Some Dance:

Monday through Friday, 6:30 a.m. to 7:30 a.m.
Taking One Step at a Time to Break Down Barriers:

Day 1: Myths about Dance and Overcoming Fear
Are you on the fence about going to the dance floor? On Day 1, you will learn how to get over your fear of dance and bust some popular myths about it. We think everyone can dance, and by the end of this class, you'll have faith in your dancing skills.
Day 2: Dance for Physical and Mental Fitness: Dancing is great for your body and mind, and it's not just about showing off your dance moves. Find out how dancing can help your mental and physical health in a multifaceted way. Get ready to dance your way to health.
The Memory Booster on Day 3: DanceDid you know that dancing can help you remember things? Find out how this interesting link works scientifically and how dancing can be a fun and effective way to improve your brain power.
Day 4: Dance as a Stress Buster and Confidence Booster: • Dance has the ability to reduce stress and increase confidence. Join us today to learn more about how dancing can help you feel better about yourself and help you relax.
Day 5: Making Your Best Dance Buddy
After our 5-day trip, you'll not only love dance, but you'll also think of it as your best friend. Find out how much fun it is to dance as we end our programme with a party of rhythm and movement.
For a smooth experience, join the WhatsApp Group:
Once your payment has been processed, you will be taken to the WhatsApp group.
Join the WhatsApp group without fail. We'll add you to the WhatsApp group by hand.
If you've always wanted to dance but were afraid to try, now is the time to do it.
Our 5-day dance programme, "Trust Me: Anyone Can Dance," is more than just dancing. It's a study of how to express yourself, get fit, improve your memory, relieve stress, and boost your confidence. Do not pass up this chance to find the dancer inside you.
Join us every morning from 6:30 to 7:30 to dance our way to a better, healthier, and more confident you from Monday through Friday. Trust us, we'll show you that anyone can dance!
Don't miss this amazing trip. Book your spot today, and get ready to dance your way to a better, more energetic you!