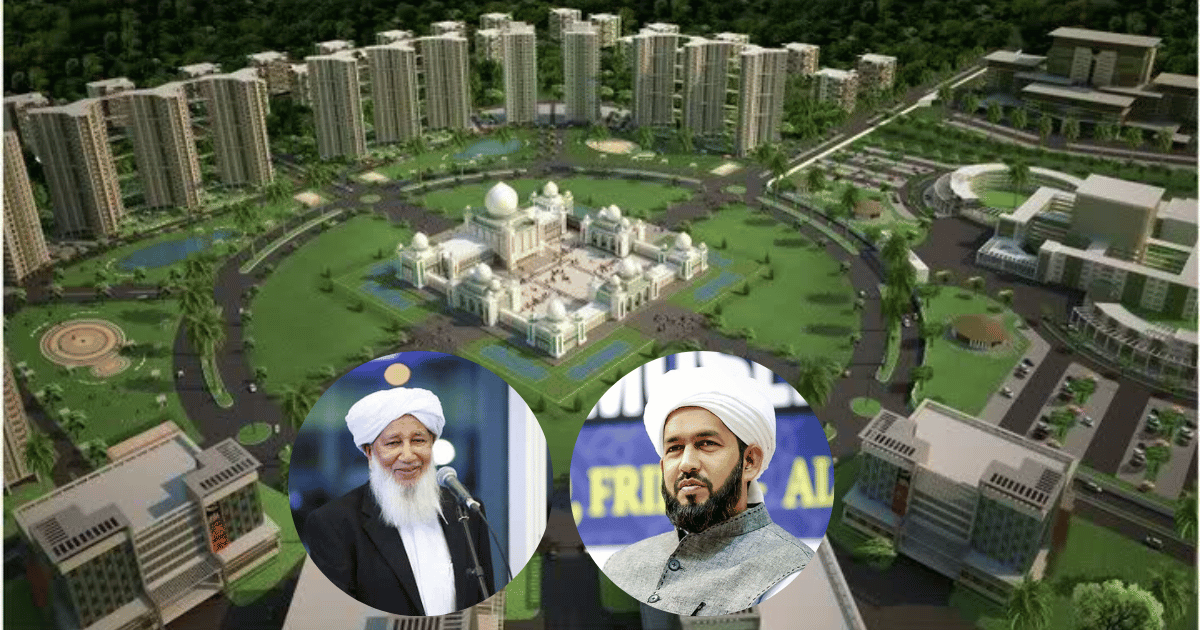 Beacon of Learning and Progress in Kerala: Markaz Knowledge City Kozhikode
Knowledge City Kozhikode is a unique endeavour that is taking shape in the tranquil landscapes of Kozhikode, Kerala. Over a massive 1,000 acres, this educational and cultural city will transform the face of learning in Kerala and potentially across India. This ambitious project, headed by Kanthapuram A P Aboobacker Musaliyar, president of Samastha Kerala Jamiyyathul Ulema (SKJU), and created by the Markaz Knowledge City (MKC) Trust, has the potential to improve the quality of education available in the area, as well as enrich cultural life and stimulate economic development.
This City Belongs to Everyone:
Knowledge City Kozhikode was founded on the high ideal of tolerance and diversity. The institution strives to be an egalitarian centre of learning for people of all backgrounds and socioeconomic levels. This city seeks to provide high-quality education to all residents, regardless of socioeconomic status. The city plans to house a wide variety of schools, colleges, universities, and research centres within its vast limits. Its goal is to promote learning and creativity in all aspects of life, not only in the classroom, therefore it seeks to include cultural institutions like museums, art galleries, and libraries.
Knowledge City's Promising Future:
The Right to a Good Education
The provision of high-quality education to all residents of Kozhikode is central to the goals of Knowledge City. This programme is an attempt to remove socioeconomic barriers to education in a country where they exist. It imagines a future where students from all backgrounds will be able to pursue and complete the academic goals they have set for themselves.
Learning and Research Nexus:
Knowledge City is more than just a collection of institutions dedicated to education and discovery. Its many universities and research facilities create an environment conducive to new ideas, discoveries, and intellectual development. Scholars and students from all over the world are drawn to its call to participate, discover, and invent.
Cultural Safe Haven
Knowledge City is more than just a scholarly community. It was planned with museums, libraries, and other cultural institutions in mind to encourage a lifelong interest in the arts and the preservation of cultural traditions. It's an intersection between the past and the present, a bridge between tradition and progress.
Job Creation and Economic Expansion:
The educational and economic benefits of Knowledge City Kozhikode go far beyond the classroom. Thousands of employment, both temporary and permanent, will be created as a result of the initiative, benefiting both locals and outsiders. The region will benefit from the economic effects of this.
Boosting Tourism in Kerala
Knowledge City will attract visitors from all around as a hub of culture, learning, and innovation. People from all walks of life, not just students and academics, will flock there to experience its rich cultural offerings. Because of this, tourism in Kerala will increase, leading to more prosperity.
Promoting Complementarity and Understanding
Knowledge City Kozhikode fosters peace and mutual understanding in a troubled world. It represents the attitude of openness and acceptance, where people from all walks of life can interact and benefit from one another. It demonstrates how education can bring people together and heal divisions.
A Knowledge-Based Economy:
Kerala's transition to a knowledge-based economy will be greatly aided by Knowledge City. It prepares the state to prosper in a dynamic international environment by developing a competent labour force and encouraging innovation.
City of Knowledge Kozhikode is more than a municipality; it is a blueprint for a better, more equitable, more successful tomorrow. It's a symbol of how education has the power to change not just individual lives, but entire areas. As it develops, this unique endeavour will not only revolutionise the academic climate of Kerala, but also spark similar efforts everywhere in the country. It's a demonstration of how education may inspire future generations to work together towards shared goals. Knowledge City is taking root in the peaceful surroundings of Kozhikode, and it will undoubtedly leave an indelible impact on the fabric of education and culture in India.