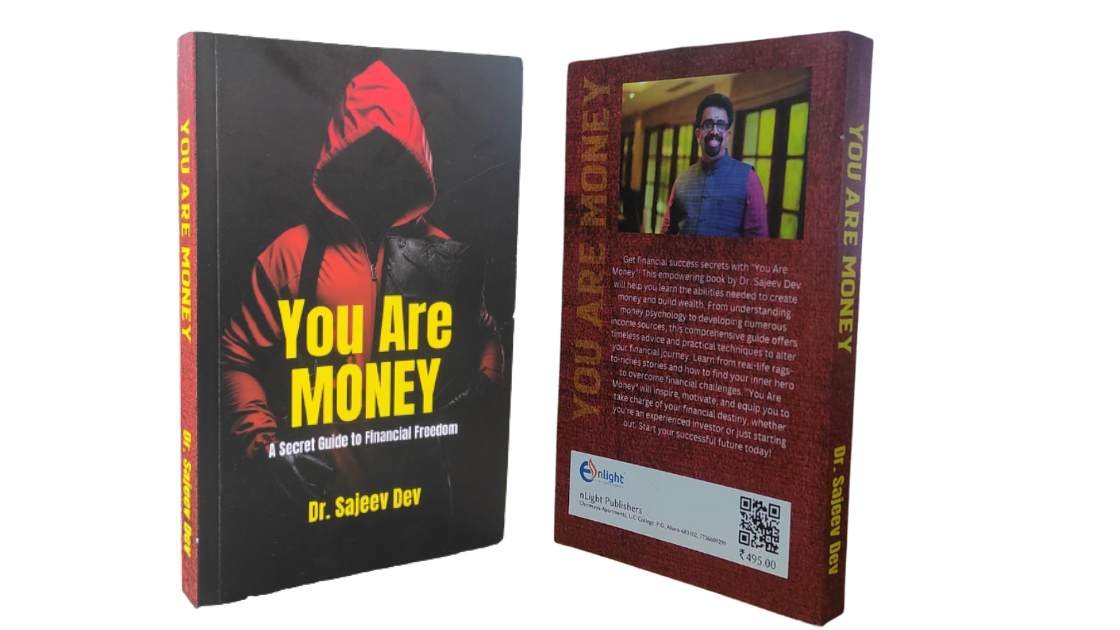 Are you ready to start a trip that will change your life and lead you to financial freedom?
You don't need to look any further because Dr. Sajeev Dev's book "You Are Money" has proven methods and lessons that can change your life.**
"From Lowly Beginnings to Worldwide Success"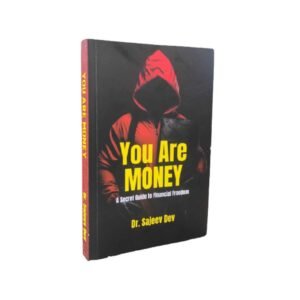 In "You Are Money," Dr. Sajeev Dev tells how he went from being a regular employee with a small pay to an international entrepreneur and trainer. His story shows that anyone can reach their goals if they have the right attitude and plans.
"Finding the Keys to Success"
Dr. Sajeev Dev shares the steps to his success, which he learned from his own life. He shares the methods he used to become financially independent, with an emphasis on how important it is to sell goods and services to as many people as possible. The answer? As many people as you can with gifts that are good for them.
"Learn from Mistakes"
Dr. Dev doesn't avoid talking about mistakes. In fact, he thinks of mistakes as steps on the way to success. Through his mistakes, he learned important lessons that helped him succeed in the end. In "You Are Money," you'll learn how to overcome problems, turn failures into chances, and come out of them stronger than ever.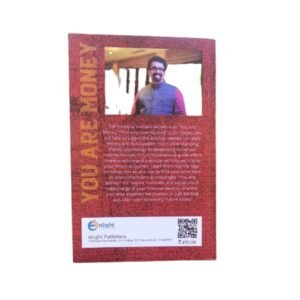 Building businesses that will last for generations
Dr. Sajeev Dev tried his hand at many different businesses, both online and off, from selling used cars to selling health and wellness goods. His path led him from brick-and-mortar shops to online businesses that did well. Through his advice, you'll learn how to start and grow multiple great businesses that are based on your interests and skills.
The shift in mindset
A big part of "You Are Money" is how Dr. Dev gets you to change your mind. He talks about how shifting your mindset from one of lack to one of plenty can give you access to a world of possibilities. By adopting this way of thinking, you'll not only be financially successful, but you'll also live a more meaningful and purposeful life.
**Your Chance for Change**
"You Are Money" can help you change your life whether you want to be an entrepreneur, a worker who wants to be financially independent, or a person who wants to be in charge of his or her own life.
Don't pass up the chance to learn from a real-life business owner who has been through it all. Order your copy of "You Are Money" today and start on a road of growth, success, and financial freedom.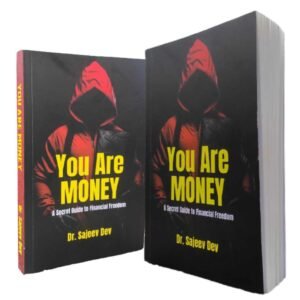 "Keep in touch"
Follow Dr. Sajeev Dev's blogs on [sajeevdev.com] (https://sajeevdev.com) to learn more useful things from him. Join our group of learners and achievers who are on a mission to reach their full potential.
Super book for sales people
The book by Dr. Sajeev Dev is a game-changer! His ideas have changed the way I think about money and work. A must-read for would-be business owners."
The book by Dr. Sajeev Dev is a game-changer! His ideas have changed the way I think about money and work. A must-read for would-be business owners."
The book by Dr. Sajeev Dev is a game-changer! His ideas have changed the way I think about money and work. A must-read for would-be business owners."
"You Are Money is a beacon of wisdom for anyone looking to achieve financial success. Dr. Dev's journey is inspiring and his lessons are invaluable."
Beautiful website and updations
Sajeev ji. Website is amazingly good. Keep it up sir ji. I am following you from the last 25 years. I saw your achievements. Once again my sincere congratulations to our Dr.Sajeev ji
We are expecting a wonderful books from your hand.. Website is really wonderful
I received your daily motivational messages every early morning. I always start my day with your realistic messages. Thank you Sajeev ji for your dedication in your areas
Your writings are motivational always. All the best dear Sajeev